Our team
Patric Huon, CEO
Patric Huon was born in Mons in 1953. He started working in the insurance business as a broker in 1971.
Until 1997, he was active in the mortgage credit sector and protection of self-employed workers and from 1985 on he specialized in business insurance. Under his impetus, 'Assurances Huon' established a position among the leaders of the sector in the Hainaut region of Belgium.
During these same years, Patric Huon also operated in real estate brokerage (residential and commercial) and in 1992, his professional development led him to create a specialized company called 'l'Immobilière Huon'. Gradually, his brokerage activities in the retail sector grew. In 1997, his insurance portfolio was sold; at the time, the company employed about twenty people.
It was in this context that, while he was operating as a developer of residential buildings in the Mons region, information began circulating about the allocation of the so-called 'Grands Prés' area in Mons and he decided to take an interest in it.
A few years later, he created 'Les Grands Prés' shopping centre, thereby entering the shopping centre sector. In 2010, he created the City Mall group, which he now manages with his son Jérôme Huon.
Jérôme Huon, Project Director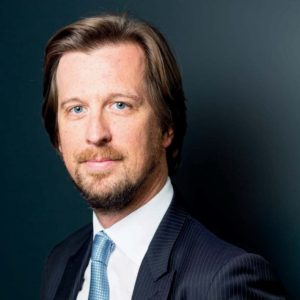 As a real estate agent (IPI), Jérôme HUON started his career as the main representative of Immobilière Huon.
Simultaneously, as from 2003 he created and managed a chain of retail units in his own name.
Today he has joined his father in the City Mall group, which he is eventually likely to head.
Our team

Harold FRANCOIS – Financial Director
Stéphan MOERENHOUT – Technical Director
Inge VICTOR – Legal Director
Caroline SCHOUWENAARS – Legal Counsel
Jérémy VIMARD – Project Manager
François TACK – Junior Developer
Pol MIRABELLE – Marketing Manager
Françoise ZONEMBERG – Corporate Press Officer
Farida EL MAIMOUNI – Accountant
Operating staff

Nicole RAES, Eve COLIGNON, Ewa PIOTROWSKA, Youssef  EL AZZOUZI, Nancy STEBE